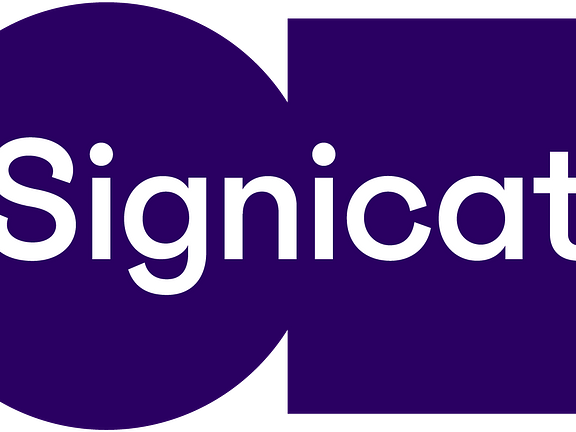 Signicat strengthens platform for growth and realize cost synergies
Signicat today announced a reorganisation of the company and operations to accelerate the integration of acquired businesses and make Signicat a nimbler organisation and stronger business, further capable of supporting the long-term objectives of the company.

By taking these steps Signicat will drive towards one customer-facing front-end with streamlined joint operations, strengthening the position as a strong leader in the digital identity space, focusing on profitable growth with a future-proof organisational structure.
– We believe these actions will strengthen our platform for the next growth horizon. By executing a faster integration of previous acquisitions, by building more scale in our teams across Europe and by organising for more simplicity, we take the steps now to make Signicat even stronger and better positioned to serve our markets" says Asger Hattel, CEO at Signicat.
The reorganisation has no negative effects on customers, or on Signicat operations towards its customers.
The reorganisation will, unfortunately, affect a small number of colleagues. However, Signicat will do its best to aid employees in exploring other opportunities and will provide career coaching services.
Media Inquiries:
Jan Birkeland 
Communications Manager
jan.birkeland@signicat.com
+47 95 81 16 86
About Signicat
Signicat is a pioneering, pan-European digital identity company with an unrivalled track record in the world's most advanced digital identity markets. Its Digital Identity Platform incorporates the most extensive suite of identity proofing and authentication systems in the world, all accessible through a single integration point. The platform supports the full identity journey, from recognition and on-boarding, through login and consent, to making business agreements which stand the test of time. Signicat was founded in 2006 and acquired by leading European private equity investor Nordic Capital in 2019. It is headquartered in Trondheim, Norway. 
For further information about Signicat, please visit www.signicat.com