Drag-and-drop your way to trusted digital journeys with Signicat Mint
Use Signicat Mint to design, build and quickly deploy secure business flows by combining Signicat's modular digital identity components in a no-code visual editor.


Benefits
Drag, drop and deploy

Combine modular digital identity components to create and quickly deploy business flows with no coding.


Stay on top of data

Stay on top of all data and information, provide a good user experience and minimise dropouts.


Painless services consolidation

Consolidating your underlying services can be a pain. Especially when skilled technical personnel are in short supply.
Signicat Mint in 2 minutes
Watch what Signicat Mint can do for you!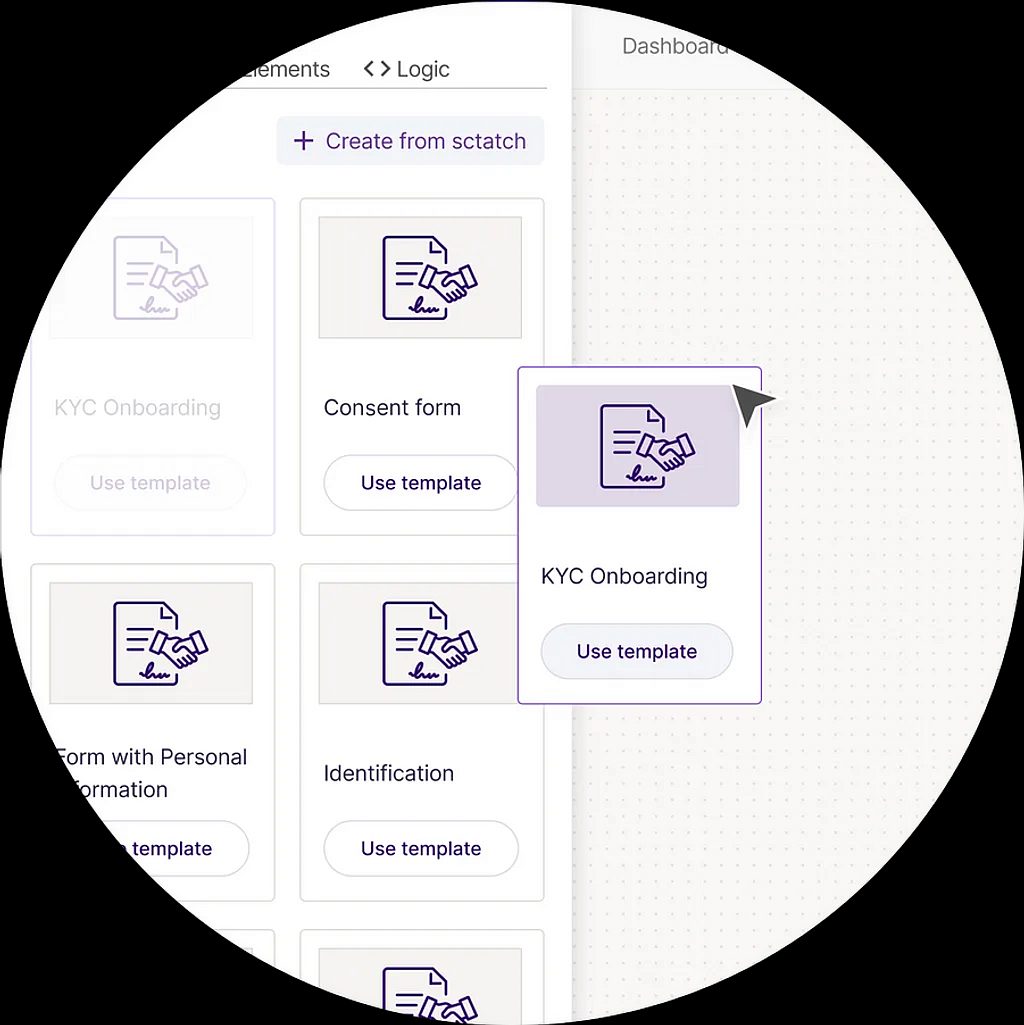 Create and launch digital identity flows quickly
Stay in control of your processes for onboarding, authentication and signing using Signicat Mint, just drag-and-drop your business components to the right place. No need to manually develop and build complex flows or bring in expensive consultants to help out.

Save time and money by managing your business processes from a single tool and visualise, build and manage automated flows that fit your needs.

No-code, build-as-you-go solution
Signicat Mint is a turnkey solution – no integrations and no developer expertise required. Just log in and visually design digital flows in a no-code editor. Use pre-made templates for different use cases, industries and verticals to shorten time-to-market even further. With Signicat Mint, you can build flows for:

Onboarding and authentication using eID's, document verification and mobile first solutions.
Gaining digital insights from reliable data sources for users and companies.
Electronic signatures and consent for agreements and contracts.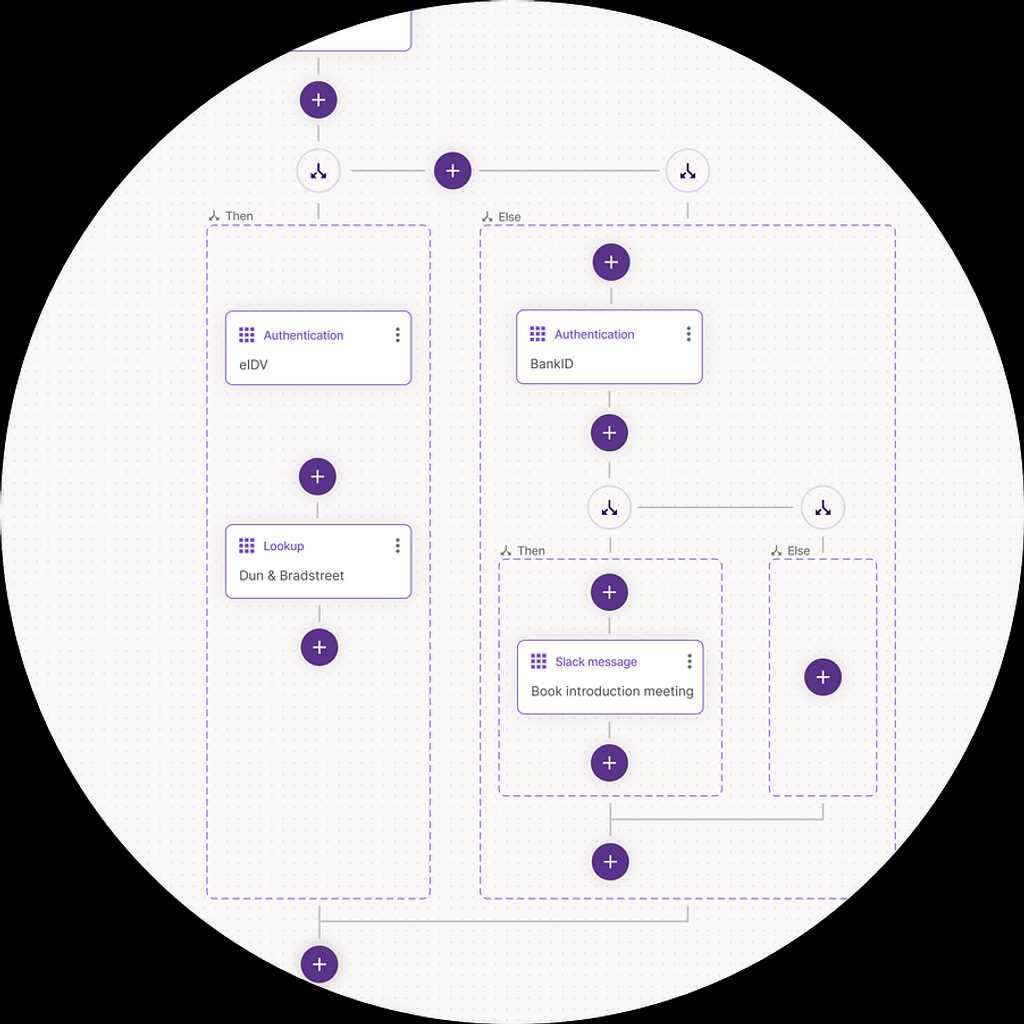 Solve common digital identity use cases with no code
Signicat Mint is perfect for streamlining onboarding processes and gathering data from end-users, but it can also be used for a wide range of other scenarios, such as signing sales contracts and performing CDD and AML scans.
Connecting to our endpoint API or with a CRM/ERP system is simple, giving you access to data on your completed journeys.
The Signicat Mint dashboard visualises a clear overview of an individual journey, for easy identification of customer risk profile.
Analyse your metrics of a flow to identify issues and optimise the conversion rate, time to completion and error occurrences.
Pricing
Flexible pricing for companies of all sizes.
Free to test

Schedule a demo call with and we'll set you up with a test account so you can give Signicat Mint a spin.

Try out all Signicat Mint features
No credit card required
Move to paid plan when you're ready

Paid plans

Get the features you need to build great onboarding experiences – plus capabilities to scale your business.

From €495 /month + transaction fees

No-code journey builder
Compliant electronic signatures
Lookups on risk and identity data

e.g. PEP and sanctions lists, company information and more

Verify identities with electronic IDs

e.g. BankID, MitID, Finnish Trust Network and many more

Intuitive form builder
Analytics on deployed flows

Advanced and Enterprise packages available

Expand your business to multiple markets and meet the strictest requirements for security, compliance and uptime.
Deploy to multiple countries
Always locally compliant
Enhanced security measures
Full customer lifecycle
Library of add-on features
Highest level SLA