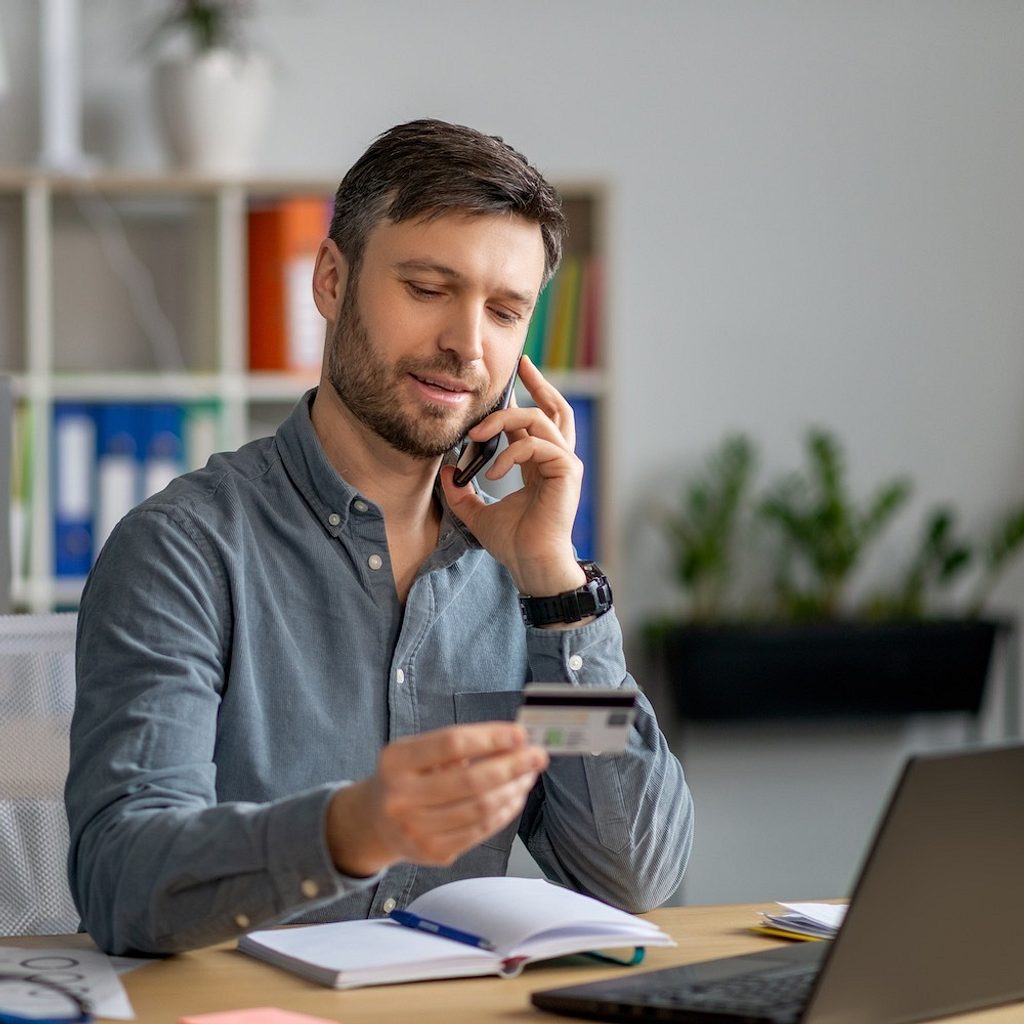 Does onboarding to financial services match up to users' digital maturity?
Year after year, Signicat's Battle to Onboard (BTOB) Report has found that consumers are more demanding and less likely to tolerate a bad onboarding experience in more digitized markets, where digital identity schemes are well established. Read on as we explore the reasons for this paradox and why 68% of surveyed consumers abandon financial service onboarding.
One paradoxical finding is that consumers are more demanding and less likely to tolerate a bad onboarding experience in more digitised markets, where digital identity schemes are well established.
# Digitisation as a critical success factor for onboarding
As more and more of our lives move online, all online interactions will evolve around seamless and secure digital channels. Being able to provide solutions across channels and markets is essential in a globalised world where customers require services across digital and physical borders. For onboarding, businesses often employ manual Know Your Customer (KYC) processes, causing considerable costs and frustrations for prospective customers. Digital customer onboarding on the other hand, is the process by which KYC processes are enabled digitally.

Luckily, there are solutions to verify a person's identity remotely by leveraging data from public and private third-party providers. This type of data includes checking an end-users:
Name
National identification number
Address
Creditworthiness
If they are apolitically exposed person (PEP)
If they have sanctions against them, and more.
This can all be done without the business ever having met the prospective customer face-to-face.


# The more mature digital identity ecosystem, the easier it is to onboard, right?
Identity challenges are complex. The fragmentation between identity solutions and market standards is creating friction for businesses and end-users. We are also fast uncovering new identity problems, such as the increased risk of fraud, data breaches and phishing attacks. This has been further exasperated during the pandemic where more users have been moved online and at the same time methods of fraud are becoming more sophisticated.
When a mature digital identity ecosystem is available on a national level, it gets easier to digitally onboard to financial services. You would expect fewer consumers to abandon the application process in this situation. That, however, is not the case. What we see is a lot more nuanced. We have described this as the "expectation paradox".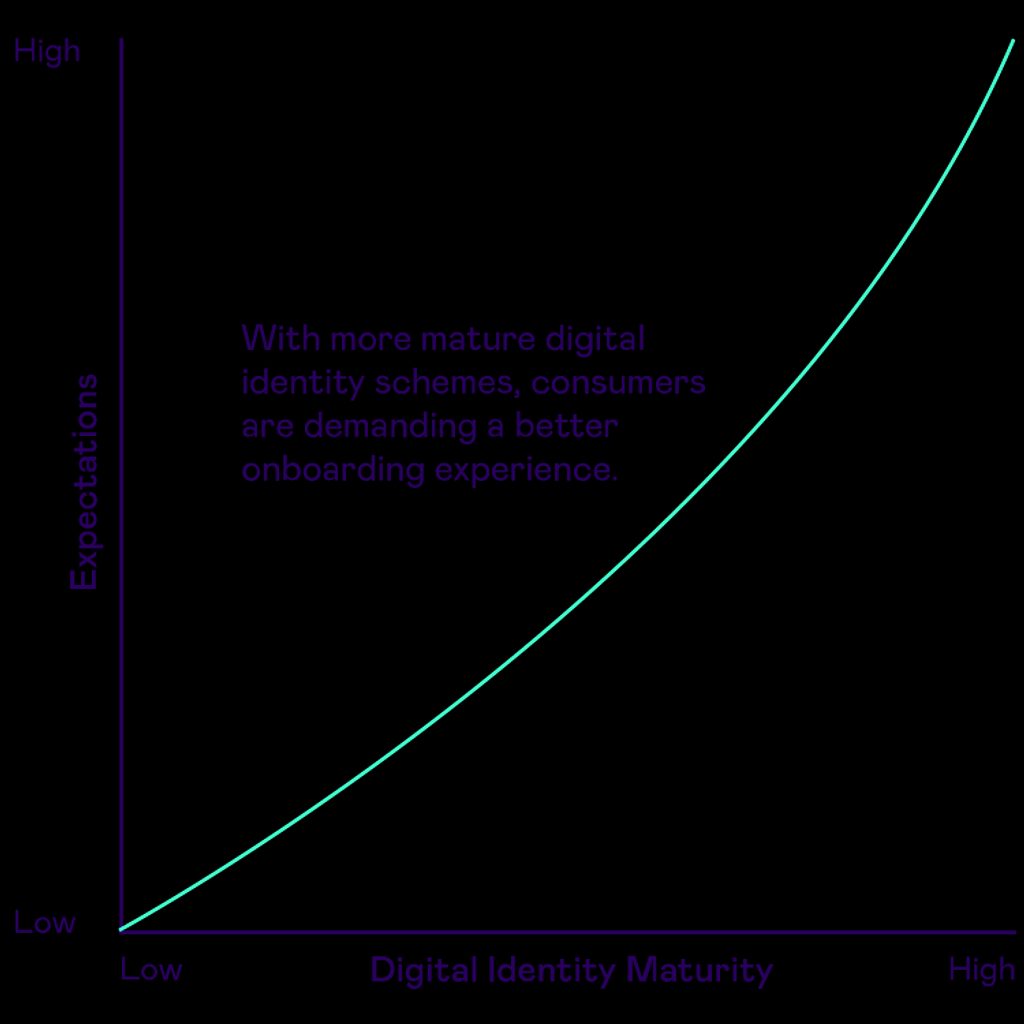 # The "expectation paradox"
Signicat's market research across 14 European markets finds that people in countries with a well-established and trusted digital identity scheme have increased expectations for financial service onboarding. While people in countries where digital identity is arguably newer, have lower expectations when it comes to onboarding. 
For instance, consumers in the Nordic countries of Finland, Denmark, Norway (with strong digital public and private sector infrastructures), have higher expectations when it comes to accessing financial services and thus higher abandonment rates.
# Gen Z are the most demanding consumers
Our survey shows 18-44 years tend to have a higher likelihood to abandoning an application process. Research shows that many digital natives have less patience when it comes to tackling unexpected onboarding challenges. If an onboarding procedure doesn't work the way they expected, they simply abandon and move on.
Gen Z, now the frontline of customer acquisition, are the generation traditional providers should worry about going forward-Gen Z are not prepared to compromise. They will demand choice without complexity, and simplicity without loss of security. 100% digital onboarding for these new customers is now a must and should be as simple as a social media login.
# The repercussions of poor onboarding  
Signicat's report finds how poor onboarding can have long-term consequences for businesses. According to the report, when faced with a bad onboarding experience, more than half of all customers are less inclined to use the company in the future. Providers cannot be complacent in markets and think that consumers will follow through with a trusted digital identity, especially Gen Z, the frontline of customer acquisition.
# Turn a challenge into an opportunity
Keeping up with the rapid pace of technological, regulatory and security requirements of digital identity solutions can be a challenge. Save time and money by outsourcing the development and management of digital identity, authentication and signing solutions to a full-service provider with high regulatory and technical expertise. Turn a challenge into an opportunity and choose one supplier that supports your market expansion ambitions by easing local regulations with compliant solutions for all markets.