The Battle to Onboard 2022: The growing power of consumer demand
Learn what 7600 consumers from 14 countries have to say about their onboarding experiences – and discover what financial service providers need to do to deliver on consumer expectations.
Read the Battle to Onboard 2022 report for these insights and more.
Key findings at a glance
Onboarding is just getting worse

68% of consumers abandoned an application – up from 63% in 2020.

High expectations = More demanding customers

Abandonment is highest in Nordics, despite widespread eID use.

Data protection is important

92% of consumers are concerned about data privacy.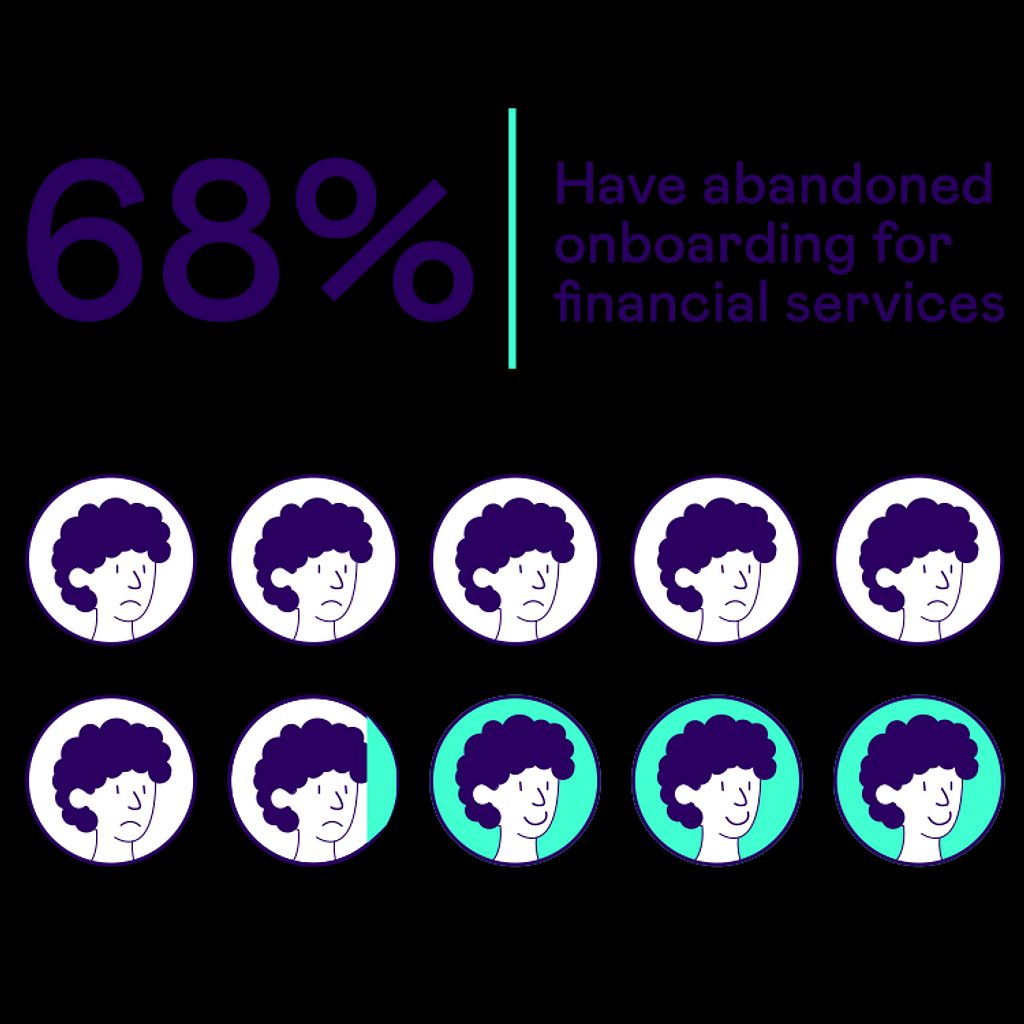 Onboarding gone wrong
The pandemic has forced people online, yet digital services have turned out to be inadequate and failing to give customers what they need.

68% of consumers have completely abandoned an onboarding application in the last year. This is up from 63% from 2020. And it's only getting worse.
This is especially the case with Gen Z. 

Younger people (18-44 years) tend to have a higher likelihood to abandon the application process entirely if it doesn't work the way they expected. 
This abandonment goes down with age, but Gen Z, in particular, is not willing to wait around for a lengthy onboarding process, especially among those from Western, Northern, and Southern Europe.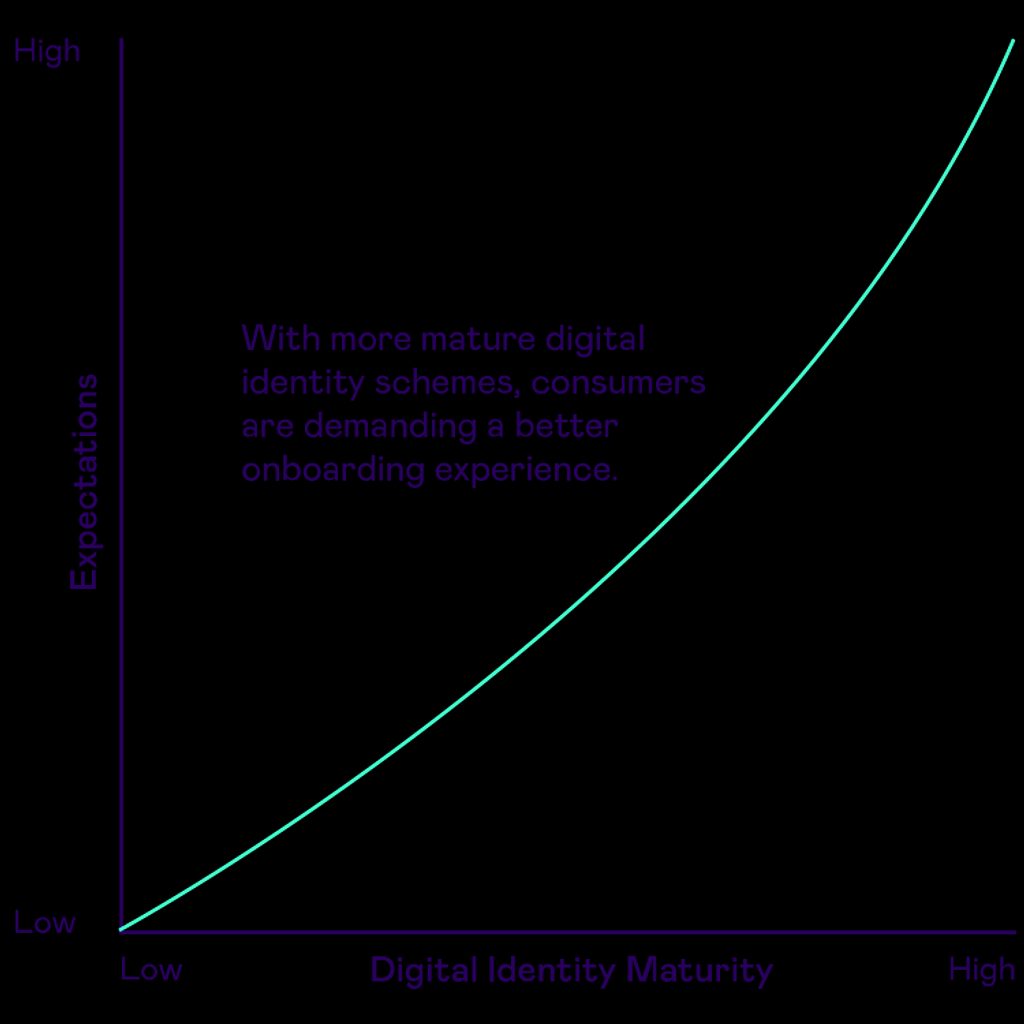 Digital maturity vs. expectations
People in countries with a trusted digital identity scheme and previous positive interactions increases expectations for future interactions. 
While people in countries where digital identity is newer, have lower expectations when it comes to onboarding.

Despite widespread use of eIDs, abandonment is the highest in the Nordics.
The more widespread the adoption of digital identity schemes becomes, the more expectations increase. 
And when faced with a bad onboarding experience, more than half of all customers are less inclined to use that company in the future.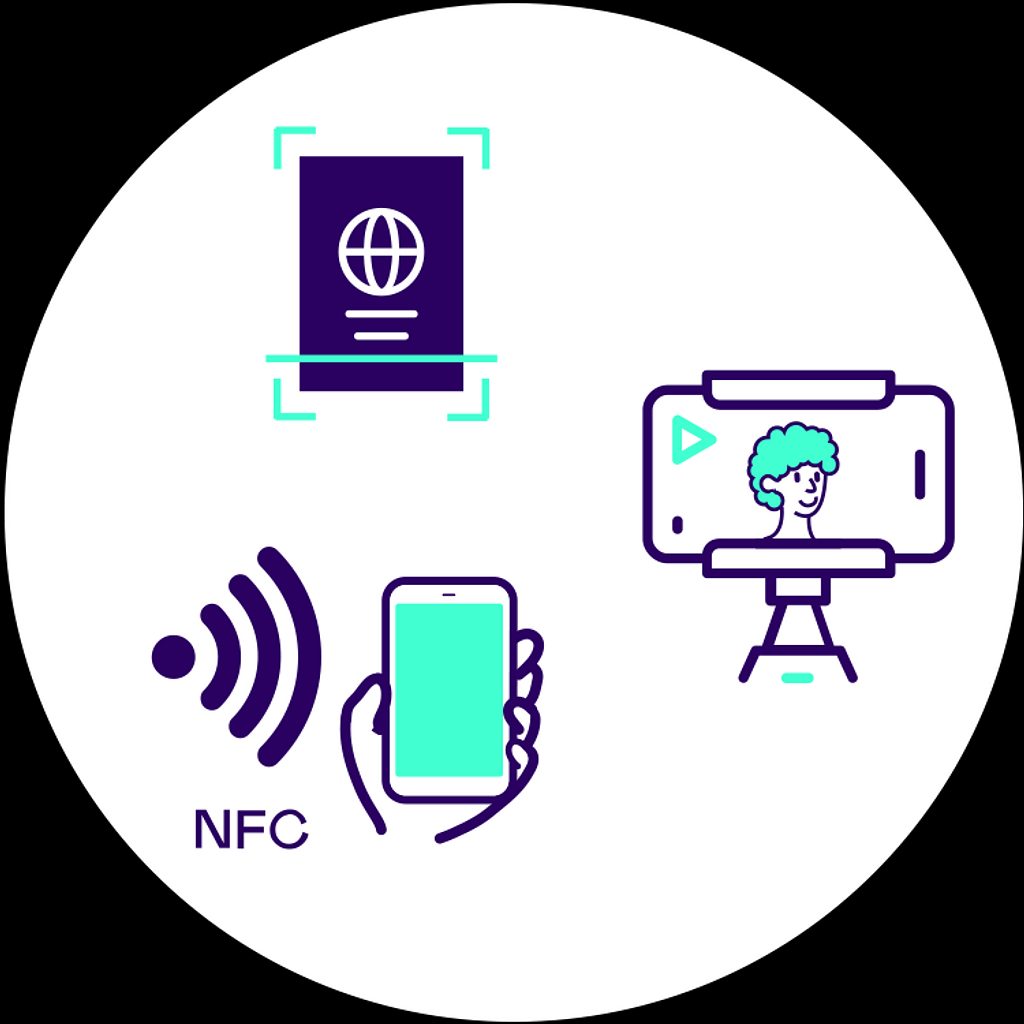 Identity beyond borders
Countries across Europe are working on or have already implemented digital identity systems. 
But there are preferences for how people prove their identity.

55% had had a good experience with scanning physical identity documents, while people are happy to use mobile cameras and webcams to scan physical media like passports.
Near Field Communication (NFC) was not as popular, with only 29% having had a good experience. 
Just half of the respondents had a good experience of recording a video to prove who they were. With the increasing number of video calls in the last two years, people are sick and tired of even more video. 
But digital identity in the form of an eID scheme is almost universally popular.
For financial service providers, offering the eID schemes that those consumers want to pass into new markets is critical to attracting customers across those markets. 
Take data protection to the bank
The good news is that in general, consumers trust their banks to safeguard their data. 
Over half agree that reducing fraud is an acceptable reason for a more complex financial application.

But 92% of people are concerned about the amount of data they share with the bank when completing an application. 
This has led to 21% abandoning the application because they had to provide too much personal information.
These are fundamental problems with data privacy, which can only be countered with education.
Digital identity in the Covid-era
Financial service providers that have a strong digital offering are better positioned to serve their customers now and beyond the pandemic. 

But 42% of respondents were unable to access essential financial services as they were either inaccessible, or unavailable digitally.
Universal digital access to financial services is not in place just yet.
The markets with the least difficulty in meeting their customers' needs, Sweden and Norway, are both leaders and pioneers in digital identity.  
Boosting education around data privacy, meeting user expectations, and taking advantage of eIDs can pave the way for a brighter, more seamlessly digitised future.