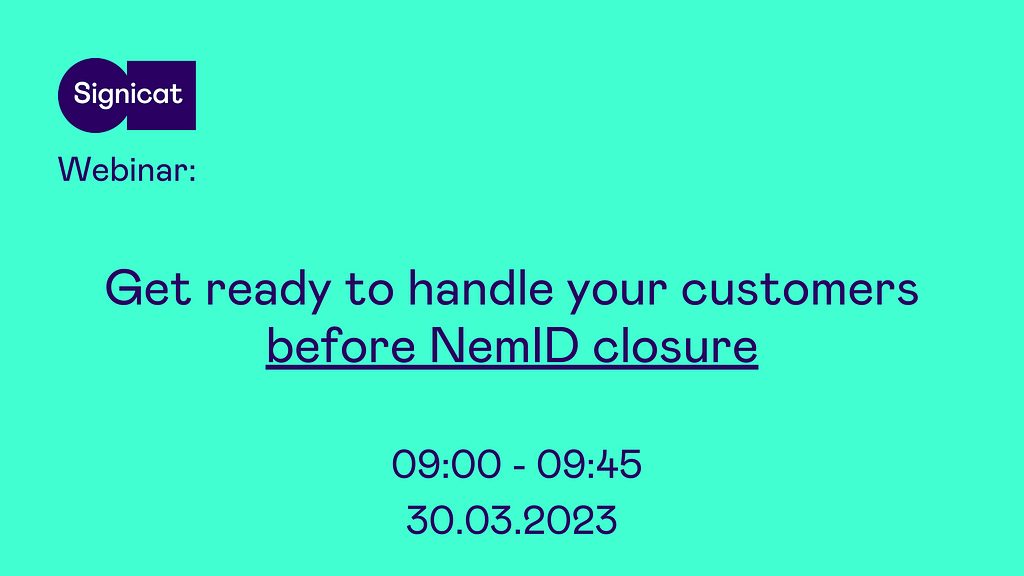 När

Typ

Webinar

Språk

English

Länk
Webinar: MitID Erhverv - Get ready to handle your customers before NemID closure
We bring you up-to-date on the overall status of MitID, while also introducing you to Signicat's MitID Business solution. This includes how you can get onboarded fast and introduced to additional upcoming MitID functionality.


As you may already know, NemID will be shutting down on June 30th, 2023. This means that businesses with a presence Denmark will need to use the new corporate identity solution, MitID Business (MitID Erhverv), for their employees and customers.
At Signicat, we understand that switching to a new identity solution can be challenging. That's why we're hosting a webinar on March 30, 2023 at 09:00, to provide businesses with the information they need to make a smooth transition to MitID Business (MitID Erhverv).
During the webinar, our experts will cover:
A current status of MitID business
What to expect from MitID Business
How to get MitID Business
Additional functionality for MitID Business
Meet the Signicat speakers:
Lars Duval, Country Product Manager
Farooq Rashid, Customer Success Manager

This webinar is essential for businesses that are currently using NemID and need to find a new identity solution before the deadline.
Don't wait until it's too late!