Developer-friendly APIs for digital identity
Cover the full digital identity lifecycle from one point of integration – secure, compliant and developer-friendly.
Get the APIs you need to build solutions for:

● Identity proofing 

● Secure, passwordless login
● Electronic signatures
● Risk and identity data sources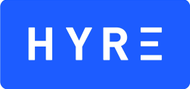 Benefits
Developer friendly

Extensive documentation, SDKs and developer dashboards make integration a breeze.

Scalable cloud solutions

Fully managed and secure SaaS solutions hosted on Google Cloud in the EU.

Get started in minutes

Create a free dashboard account, log in and start coding.