Fast, secure mobile identity and authentication solutions
Engaging with users in a mobile-first world means smoothly onboarding new customers and securely authenticating them when they return.

Mobile identity solutions from Signicat combine banking-grade security with great user experience – all while remaining compliant with Strong Customer Authentication (SCA) regulations.
Benefits
Increase customer engagement

Give users the easy, convenient experience they expect in today's mobile-first market.

Remain secure & compliant

Provide PSD2-compliant authorisation for payment approval for users through your mobile app.

Onboard & authenticate across borders

Leverage a single solution for cross border business, with no regional limitations.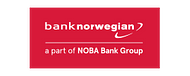 Strong Customer Authentication (SCA) and mobile security solution
With mobile identity solutions from Signicat, you get convenient, secure, omni-channel multi-factor authentication. Plus a high-security authorisation tool for all types of transactions.
Signicat's mobile identity solutions enable frequent, personal, cross-border customer engagement – available as a SaaS or on-prem solution.

See mobile identity in action
Learn how to enable user onboarding, secure web login, PSD2-SCA compliant payment authorisation and customer identification.
What can mobile identity do for your business?
Probably more than you think! Take authentication beyond compliance, into a customer acquisition and engagement tool.
Ensure a consistent multi-channel experience by facilitating secure authentication for all customer-facing channels via your mobile app.

Offer your customers the full range of services in your mobile app. This is achieved through mobile-first security, encrypted communication, and access to all the risk parameters available from smartphones.

Enables a wide range of capabilities with comprehensive experience and world-class expertise — combining compliance with excellent user experience in a unique way.

Comprehensive and flexible user authentication technology exceeds customer expectations, fosters trust — creating new opportunities for mobile business and growth.

Give your users fast, secure login on their mobile devices using familiar technologies.

Leverage TouchID and Apple FaceID for iOS plus fingerprint authentication for Android.

Provide PSD2-compliant authorisation for payment approval for users through your mobile app.
Banking-grade mobile security
Banks and financial institutions have trusted Signicat mobile identity solutions for almost two decades. Our solutions can serve as the backbone to the most secure digital services.
Signciat's SCA solution supports multi-factor authentication by combining two or more of the following factors – something you know (PIN), have (mobile device) or are (biometrics).

Businesses can choose the desired authentication factors for each transaction. Based on the transaction risk level and your risk policy you can require a specific factor or method.

For each transaction Signicat's SCA solution collects a large set of attributes from the mobile device. These attributes can be used to perform further risk analysis.

All data between the server and the SDK is securely transported via an application layer encrypted communication channel. This means that your business and customers can communicate securely.

Signicat's SCA solution enables businesses to pass context data from their backend-system to the end-user mobile app both before and after an authentication. Examples are sharing of payment details before approval or sharing of personal data after a successful authentication.
Mobile identity across industries
Mobile identity can be applied in many verticals. Check out how these industries use mobile identity to boost engagement, improve customer service and grow their business.
Scenario: A bank wants to make it easier for customers to use self-service channels.

Solution: Signicat's mobile identity solutions allows bank customers to conveniently authenticate using a reusable id.

Result: Banking customers do more business in digital channels.

Scenario: Information such as patient records, require high level security. The identity of the one who's accessing it must be verified. More of the systems in healthcare are becoming mobile.

Solution: Signicat's mobile identity solutions allows you to verify the ID of patients or healthcare workers, securing who's accessing the sensitive data.

Result: Being able to offer secure mobile solutions to your clients and your workforce.

Scenario: Ports with a lot of traffic requires both speed and security during admittance.

Solution: Signicat's mobile identity solutions allows drivers to identify themselves in-app using a secure and fast multi-factor authentication, instead of id card or physical presence.

Result: Much shorter turnaround time to pick up and deliver goods.

Scenario: Insurance company wants to have instant and secure communication with their customers.

Solution: Signicat's mobile identity solutions inside insurance company mobile app creates a secure and personal communication channel between customer and company for sensitive information.

Result: Much faster handling of insurance issues and claims with high customer satisfaction.

Scenario: Large online merchants wants full control over the customer journey to remove friction and reduce abandon shopping carts.

Solution: Signicat's mobile identity solutions offers passwordless authentication that gives your customers a seamless journey from browsing until a successful checkout.

Result: More happy customers, more engagement, more shopping.