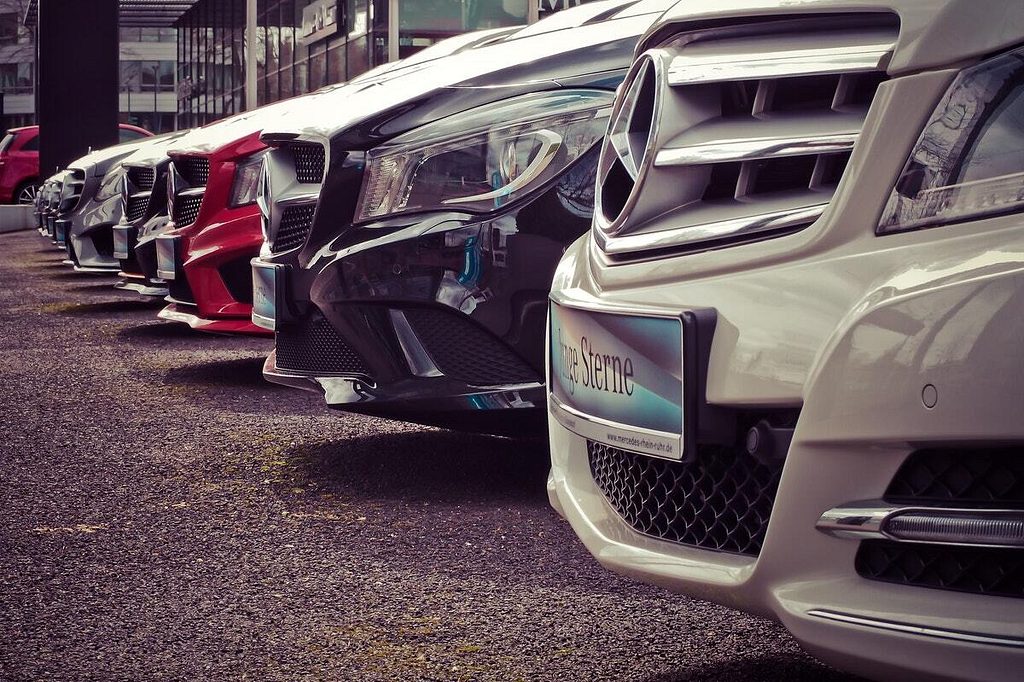 New advancement simplifies using mobile devices to register car leases and loans, thanks to The Brønnøysund Register Centre, Santander Consumer Bank and Signicat
New collaboration means consumers are able to digitally sign and register a mortgage such as buying or leasing a car in the movable property register (Løsøregisteret) from their mobile phone.
Signicat,  the Trusted Digital Identity™ company jointly with Santander Consumer Bank, one of the Nordics' largest commercial banks in collaboration with The Brønnøysund Register Centre, have launched BankID Mobile for signing, a solution where consumers can use their mobiles to sign and register a mortgage for buying or leasing a car in the movable property register (Løsøreregisteret). BankID Mobile for signing simplifies the process and is used throughout the customer journey both by Santander Consumer Bank and The Brønnøysund Register Centre, accelerating the buying process for end-users and increasing operational efficiencies for all parties.
In the Nordics, the consumer loan market continues to be highly competitive both with traditional players and with new competitors entering the market. In 2020 alone, 141 421 new cars were sold in Norway, 82 % higher than the year prior.  A vehicle is often the second largest purchase a consumer will make in their life, whereby consumers spend significant time researching the best offers and services available on the market. The process for taking out a mortgage to buy assets such as a car is often lengthy and cumbersome however. In Norway, such mortgages must be registered in the movable property register run by The Brønnøysund Register Centre, which is a spearhead for digitalization of the Norwegian public sector.
In order for consumer financing entities to determine the eligibility and creditworthiness of their customers to buy or lease a car, they need to receive information not only about the user (KYC) but also about the user's desired vehicle. The user must sign several electronic documents which include the agreement with the bank but also for the desired car against the movable property register, so the consumers are held liable for the car should they default on payments. Automated mortgage registration poses strict requirements for document signing, which up to now could only be met by the BankID with password and key token variant. The challenge has therefore always been to create a simple and seamless customer journey for consumers wanting to lease or buy cars and enabling them to do so in a frictionless but secure digital journey.

The Norwegian BankID comes in two variants. The ordinary BankID is a full fledged solution for authentication and signing, while BankID Mobile in practice only supports authentication. From a user perspective, BankID Mobile is strongly preferred to the extent that users of BankID Mobile may even forget how to use the ordinary BankID variant requiring a password and key token. This constantly led to friction and even users abandoning the process, when users of BankID Mobile were told that their preferred BankID method could not be used to sign the mortgage registration.

Signicat, through their highly innovative electronic signature platform, added signing capabilities to BankID Mobile. When upgrading the service for receiving mortgage registrations, The Brønnøysund Register Centre decided to accept a strengthened version of Signicat's solution for signing with BankID Mobile. With Santander Consumer Bank as the first consumer credit provider, a frictionless user experience that is fully mobile is demonstrated, leading to a significant increase in fully digital customer onboardings at Santander.

"This collaboration with The Brønnøysund Register Centre  and Santander Consumer Bank to drive innovation in Norway has been unprecedented in the market" states Asger Hattel, CEO of Signicat, "as more services are offered digitally, we need to continue working across sectors and industries to ensure convenience for end-users whilst maintaining the highest levels of security."  

"We live and work in industries undergoing changes faster than ever before. Both the finance and technology sector experience gravity-turning disruptions where we continuously need to innovate with our products and services", states Trond Brakken Commercial Director of Santander Consumer Bank Norway. "Partnering with Signicat, was the right choice for us where we were able to maintain security and a convenient user experience for our customers increasing our customer conversions."
 
"Since the collaboration, we have seen immediate results and operational efficiencies" states Narve Amundsen, Subject Matter Expert for The Brønnøysund Register Centre.

Market research on consumer attitudes about access to financial services revealed an increase in mobile service usage where one in two consumers now use a mobile-first financial service and 69% consider it better than traditional services. With the growth of mobile-native Generation Z and transactions shifting from web-browser to mobile, consumers are using mobile services more and enjoying the experience. Electronic signing of documents through BankID on mobile is more user-friendly, yielding higher customer conversions, better for the environment and reducing risks for businesses with verified identities and legally-binding agreements.

While Santander Consumer Bank has been a driver in the development of the solution and is the first actor to go live, the signing service can now be offered from Signicat also to other actors in the consumer loan market.