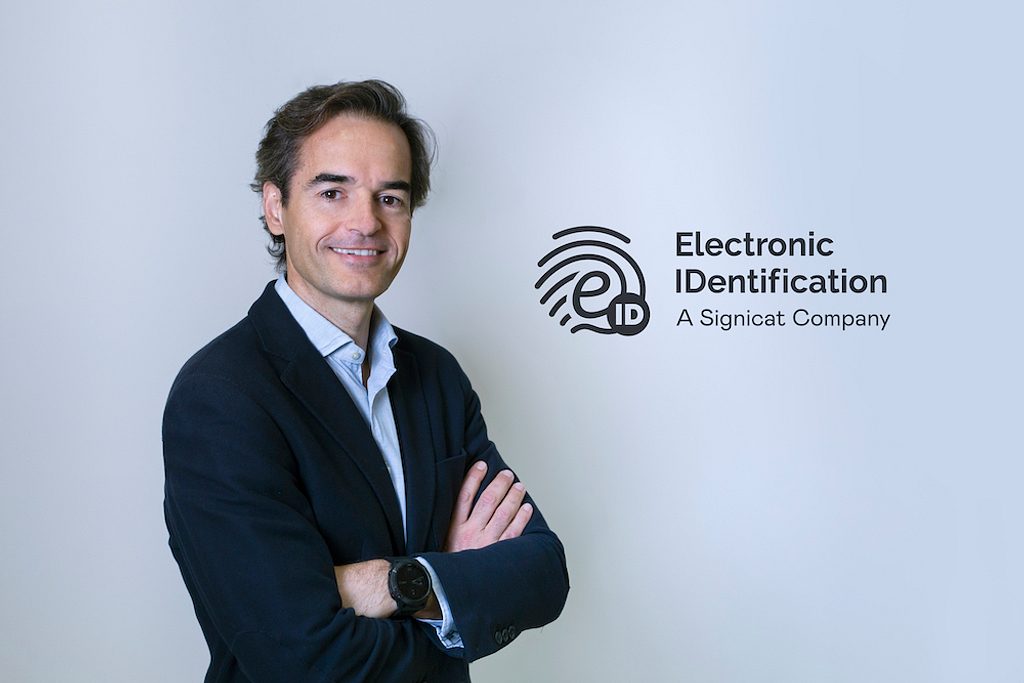 Jorge Guillamet appointed Signicat country manager in Spain
After reaching an agreement to acquire the Spanish Electronic identification company Electronic IDentification last year, Signicat has now appointed Jorge Guillamet as country manager for its Spanish operations.
Jorge is a professional with over 25 years of experience in various sectors, such as retail, payments, cybersecurity and fintech. He has broad experience in both leading and managing diverse companies and teams. He will align Electronic IDentification with Signicat to maintain its position as the market leader of Identity Verification solutions in Spain and develop new business verticals already integrated in Signicat. The main goal is to offer the Spanish and European markets the most innovative and competitive digital identity solutions on the market.
"I am very excited to start this new adventure and to join Signicat and Electronic IDentification. I want to thank Siginicat's leadership for trusting me to become Country Manager in Spain. My ambition is to make the eID's team feel integrated and very proud to belong to Signicat and maintain its position as the market leader in Spain. With the help of the current leadership of Electronic ID and their deep knowledge of the market, I believe we can take the next step in Signicats European journey to provide market-leading solutions."
Jorge will work closely with Jose Villalba Guerrero and Iván Nabalón in aligning Electronic IDentification both in the current market and in its transition with Signicat.
"As Signicat looks to take a more active role in the Spanish market, the focus has been on finding the right person to lead our efforts there. We are excited to announce Jorge in the role of country manager and believe we have filled the role with someone who has the ambition, drive, and expertise we need in our continuing efforts to provide leading digital identity solutions. The Spanish market is growing and an important piece in Signicat's European expansion", says Thijs Vink, head of central and southern Europe for Signicat.
Jorge comes from a background in payment technologies, security, and fraud prevention. In his latest role with Aplazame, he helped more than double the company's footprint across both merchant and consumer-side. He lives in Spain with his wife and two daughters of 19 and 14. In his free time, he enjoys spending time with family, travelling, and sports such as paddle tennis, mountain biking, running and skiing.
# About Signicat
Signicat is a pioneering, pan-European digital identity company with an unrivalled track record in the world's most advanced digital identity markets. Its Digital Identity Platform incorporates the most extensive suite of identity-proofing and authentication systems in the world, all accessible through a single integration point. The platform supports the full identity journey, from recognition and on-boarding, through login and consent, to making business agreements which stand the test of time. Signicat was founded in 2006 and acquired by leading European private equity investor Nordic Capital in 2019. It is headquartered in Trondheim, Norway. 
For further information about Signicat, please visit www.signicat.com
# About Electronic IDentification
Electronic IDentification (eID) is the world's leading provider of remote user identification systems via video streaming and qualified electronic signature. The company was founded in 2013 as a software provider in the regulatory technology sector (RegTech). eID has developed and patented QES+, the only solution that is able to identify a user by streaming video and performing a Qualified Electronic Signature, guaranteeing the same level of technical and legal security as face-to-face identification methods. With offices in Madrid, Paris, Mexico City and Hong Kong, Electronic IDentification have more than 1500 customers in more than 42 countries, including major financial institutions and governments in most EU member states.
For more information: www.electronicid.eu
Contact: press@electronicid.eu