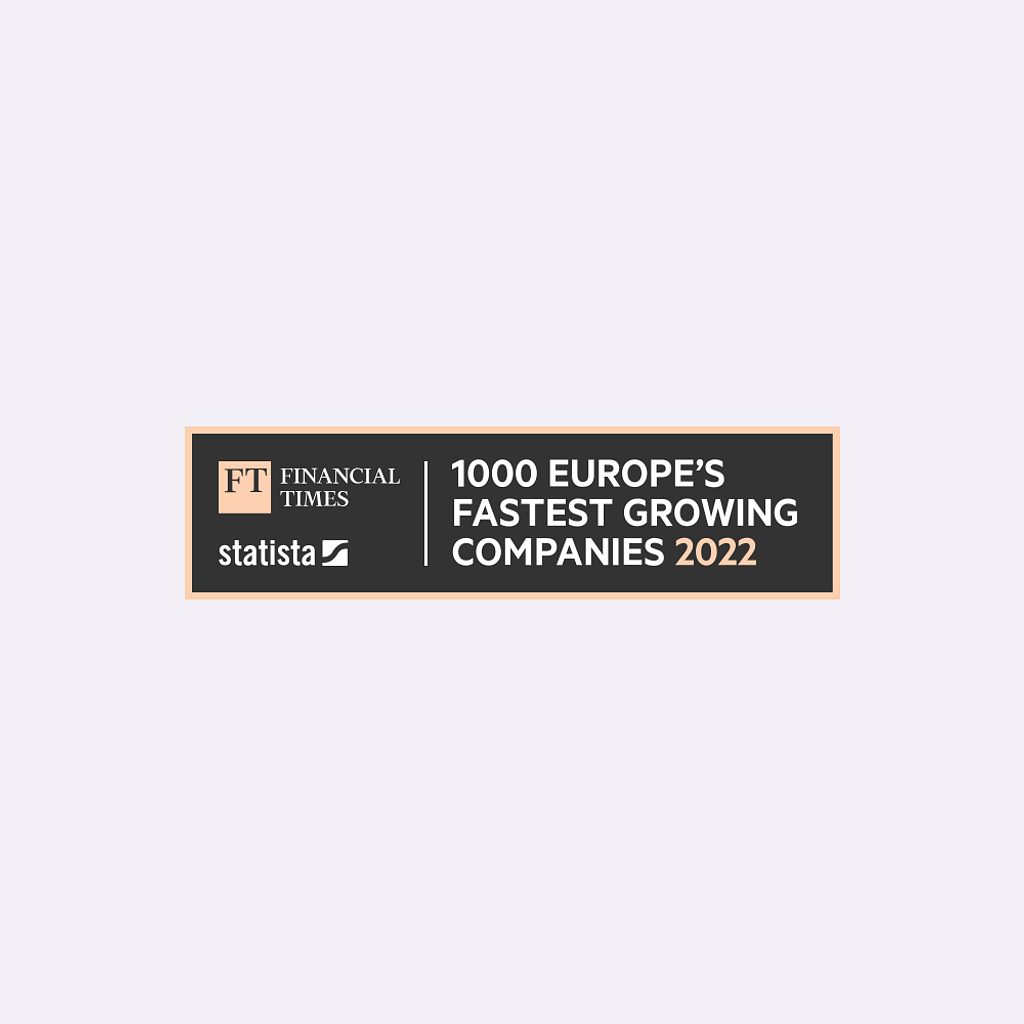 The Financial Times names Signicat as one of the fastest growing companies in Europe
For the second year in a row Signicat has been named on The Financial Times' FT1000 list, which recognises Europe's fastest-growing companies across a number of industries.
The list evaluates companies that have achieved the highest percentage growth in revenues between 2017 and 2020, where Signicat is one of few Norwegian-headquartered companies who made it on the list. This year, 60 per cent of the overall ranking hail from Italy, Germany and the UK. The ranking continues to reflect the growing importance of technology, in addition to the growth of the fintech and e-commerce industries in Europe.
"We are thrilled to be recognised as one of Europe's fastest growing companies for a second year in a row" states Asger Hattel, CEO of Signicat. "The identity and access management as well as anti-financial crime market in which Signicat operates, is growing and evolving rapidly. By offering the most extensive digital identity platform and e-signing hub, we are uniquely positioned to support growing market changes and our customers' needs. This recognition is a testament to the great work of all Signicats."
Since Signicat was founded in 2006 in the Norwegian-tech hub of Trondheim, it has grown to be a European market leader in digitial identity and electronic signing solutions. Currently, over 6000 customers across 40 countries rely on Signicat's solutions daily including DNB, Rabobank, Santander, Telia, and If Insurance. Signicat's pioneering technology has won Signicat several prestigious awards such as the the 21st Banking Technology Awards, the Financial Innovation Award, the Celent Model Bank Award, and other leading recognitions.
To enhance Signicat's leadership position further, Signicat has acquired five companies in the past three years both strengthening its technology, customer base and market expertise. These include the acquisitions of Norwegian trust services provider Idfy in 2019 and the leading Dutch identity specialist Connectis in 2020. In addition, the company acquired Norwegian Encap Security, Spanish-based ElectronicIDentification (eID) and Lithuanian-based Dokobit in 2021. The acquisitions have enabled Signicat to take a strategic foothold in Europe, meeting the growing demands of its customers in a rapidly evolving market.
New legislations, data security and new technologies are market drivers accelerating Signicat's growth. Despite Signicat's growth, Signicat improved its overall ranking on the list by almost 200 spots, where the minimum average growth rate required to be included in the list was also tougher with 36.5 per cent. The FT1000 list is compiled jointly with Statista, a German company specialising in consumer and market data, who process all the data reported by companies through strict and formal vetting procedures.
You can find the full FT1000 ranking on their webpages here: https://www.ft.com/ft1000-2022