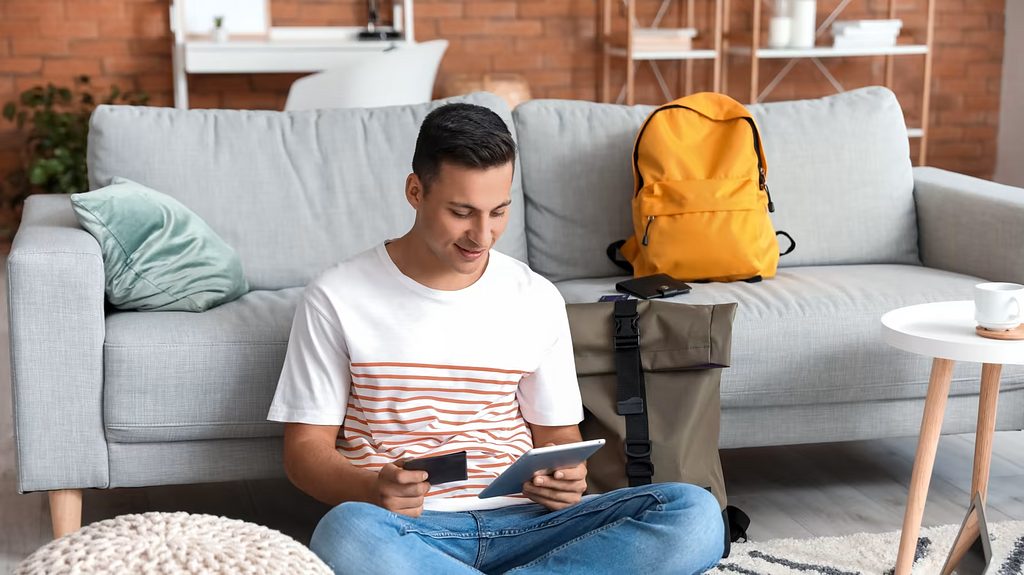 Biometrics promises to shorten waiting times at airports
As summer travel picks up, the pressing need to reduce waiting times for services like security and immigration checks at airports or even when picking up rental cars comes into focus.
Undoubtedly, waiting in long queues for any procedure is one of the most frustrating moments for travelers.
The COVID-19 pandemic has also contributed to accelerating the adoption of contactless systems at airports, including biometric processing at key touchpoints such as immigration, security control, and check-in. This transition to touchless technology aims to minimize queuing and reduce overall airport wait times while ensuring a safer and more efficient travel experience.
According to IATA's 2022 Global Passenger Survey (GPS), biometrics has established itself as a groundbreaking innovation in the travel industry, offering a promising solution to the perennial problem of long queues at airports. With an impressive 88% of passengers, who have used this service, expressing satisfaction with the overall biometric process, this technology has the potential to revolutionize the way we travel.
The survey also reveals that 75% of passengers are willing to use technologies employing biometrics as an alternative to conventional passports or boarding passes. This growing preference for biometric identification is driven by the desire to save time and avoid the hassle of queuing. In fact, 33% of passengers would prefer to complete immigration procedures before arriving at the airport, while 44% would like to expedite the check-in process.
Imaginable are situations where a simple identification document is presented at a terminal, and the system automatically verifies all the data. The necessary information is then made available to security personnel, and the journey can continue. This significantly speeds up the process and is also applicable in other areas, such as picking up a rental car or a key for a vacation rental.
At the forefront of this technological revolution is Signicat, a leading provider of digital identity. Their years of expertise in the field enable the optimization of processes such as identity verification and authentication. This, in turn, means faster, smoother, and safer services for both travelers and airports themselves.
Another notable advancement in biometric technology is video identification. Traditionally, the verification of passports was manually carried out by security personnel or immigration officers at airports, who checked the authenticity of the document. Biometrics improves this process, making it both safer and more efficient. The technology precisely verifies the authenticity of a passport, detects manipulations or forgeries, and significantly reduces processing time without compromising security.
Despite all the benefits, passengers have legitimate concerns regarding the use of biometric data. According to the survey, the biggest concerns are data loss due to security breaches, who has access to the data, and general apprehensions regarding the handling and storage of personal information. Demands for continuously improved measures to protect data and its access are a direct response from passengers.
The fear of data and information security is not unique to the travel industry but is a common concern among consumers. Signicat's annual "Battle to Onboard" report discovered that 92% of respondents are worried about the amount of data they share with their bank when completing an application.
It is crucial to continue educating users about how these new technologies work and why they are important, both through local legislation in each country and at a global level. In Europe, for example, the protection of personal information and data privacy will always remain a high priority, regardless of the industry.
With the growing acceptance of biometric technology, airports have the opportunity to enhance the entire travel experience, leading to increased comfort and security. With companies like Signicat and other industry leaders driving innovations in this area, the times of never-ending queues and frustrating identity verification processes could soon become a thing of the past.
About Signicat
Signicat is a pioneering, pan-European digital identity company with an unrivalled track record in the world's most advanced digital identity markets. Its Digital Identity Platform incorporates the most extensive suite of identity-proofing and authentication systems in the world, all accessible through a single integration point. The platform supports the full identity journey, from recognition and onboarding, through login and consent, to making business agreements that stand the test of time. Signicat was founded in 2006 and acquired by leading European private equity investor Nordic Capital in 2019. It is headquartered in Trondheim, Norway.