Identification principles for FTN
The Finnish Trust Network (FTN) is established by the Finnish government and is supervised by Traficom. The aim of FTN is to provide strong authentication services for citizens to access public and private services in Finland.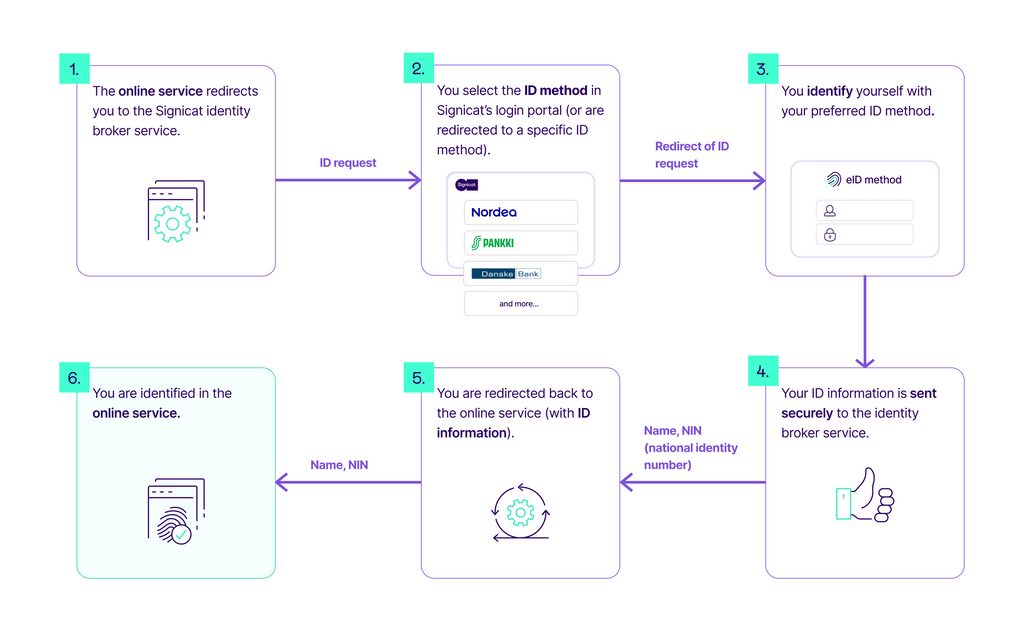 # Service pricing
An authenticating end-user does not have to pay for using Signicat's broker service, instead Signicat has commercial agreements with the online service providers (online shops, service portals, etc.). Pricing is based on subscription (fixed monthly fee) and transaction fees (dynamic based on usage). Signicat bills through the third-party fees for identity service providers (e.g. online banks) as described in Finnish legislation: Laki vahvasta sähköisestä tunnistamisesta ja sähköisistä luottamuspalveluista (29.3.2019/412), section 12 c §.