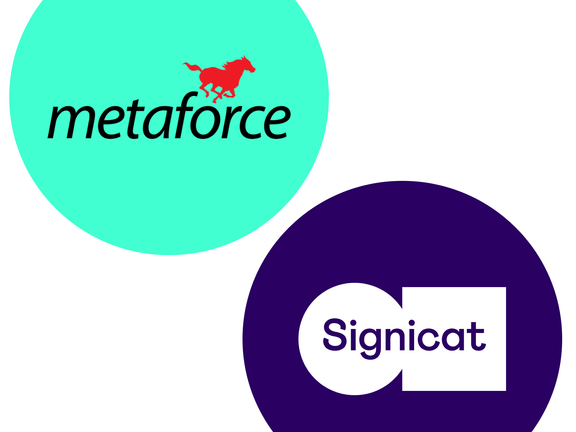 Hvornår

Type

Webinar

Hvor

OnDemand

Link
Watch webinar: Tackling Digital Onboarding Challenges with Metaforce and Signicat
Join us for this informative and engaging session, where we'll explore how Metaforce and Signicat can help you create a streamlined and secure digital onboarding process for your organisation, while navigating cross-border and local regulations.
In today's digital age where 68% of the consumers abandon an onboarding application, it's become increasingly important to offer seamless and secure digital onboarding experiences to your customers, regardless of where they are located.
However, there are still several challenges that organizations face when it comes to digital onboarding, such as verification of identity, managing compliance requirements, and navigating cross-border and local regulations.
That's where Metaforce and Signicat come in.
Our combined expertise helps organisations overcome these challenges and achieve customer friendly, efficient and secure digital onboarding processes, while ensuring compliance with cross-border and local regulations.
During this webinar we'll discuss:
The pain points and challenges of digital onboarding, including cross-border and local regulations
How Metaforce and Signicat tackle these challenges
Best practices for creating a smooth and secure digital onboarding experience, while complying with cross-border and local regulations
Real-life success stories and case studies
Our expert speakers will share their insights and experience in the field, and we'll provide ample opportunity for questions and discussion.
Speakers:
Jon Ølnes, Tribe Lead Sign and Trust Services at Signicat
Berit PettersSales Director at Metaforce
Johan Junge, CEO at Metaforce
Per Ahlbom, Channel Manager at Signicat
Click here to watch the webinar on YouTube