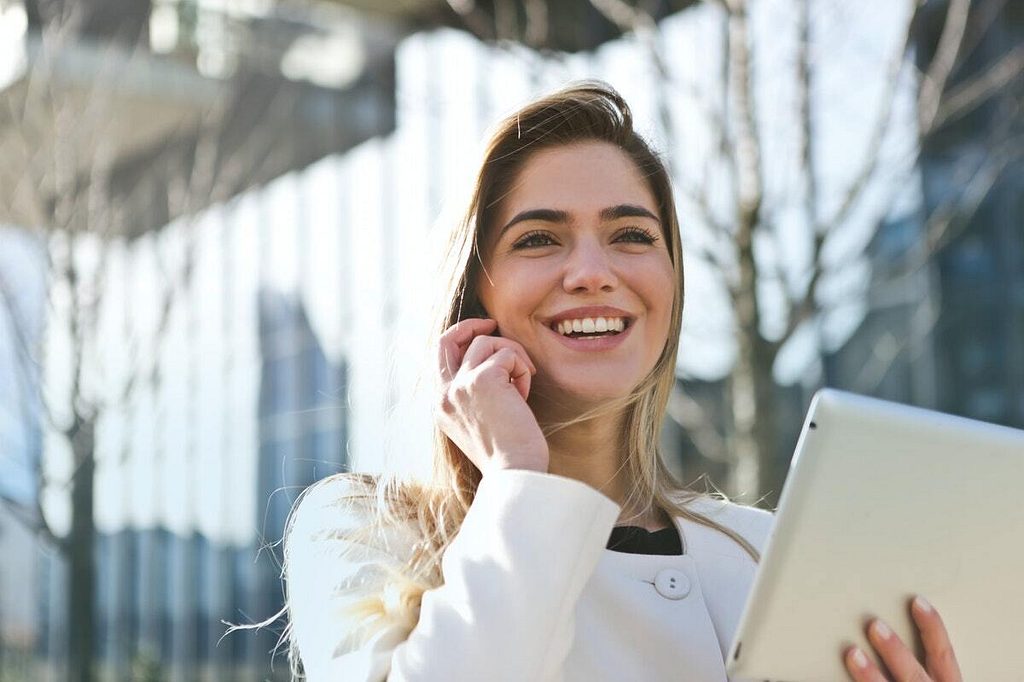 Digital customer onboarding – are you doing it wrong?
Over 50% of customers applying for online services such as bank accounts quit before completion. Find out why, and what to do about it.
Until recently, proving our identity has been a fairly straightforward process. After all, almost all of us have access to some form of physical identification which we're able to produce as necessary. Go through immigration and we present our passport or identity card. Hire a car and we hand over our driving license.
But as more and more of our lives play out online, what was once a trivial matter – proving we are who we say we are – has become a lot more complicated. Online authentication is something most of us must do on a daily or weekly basis, yet the physical documents we rely upon in everyday life aren't much help in the digital world.
As a result, digital verification is often cumbersome and inefficient. These stubbornly outdated identity verification processes are holding the digital revolution firmly in check by forcing customers back offline to prove they are who they say they are.
In fact, we conducted some research around the digital onboarding of customers in the retail banking industry and found that over 50% abandoned their attempt to sign up for new financial services.
Yet of the consumers we interviewed (4,000 individuals in the UK, Germany, Sweden and Netherlands), 72% said they want an all-digital onboarding system. And of those consumers that do onboard digitally, we found that they were more likely to remain loyal and tend to apply for more products and services.
So if customers want to sign up online, but over half of them quit before they've completed the process, what's going on?
# Abandonment reasons
Of those that abandoned an onboarding process, 40% cited the amount of information required as a key reason. This was followed by 34% saying the time it took to complete the application was a deterrent. The need to send identity documents by post or visit a branch in person was third on the list with 28%, and finally 18% found that the language used in the application was confusing.
Interestingly, Sweden, is the only country that has an established and pervasive shared (and verified) electronic ID called BankID, thus the quickest and easiest verified digital identity process, ran into trouble with regards to website usability and confusing language.
Conversely, the UK's high abandonment rate was primarily due to length of the application process, with the requirement of sending documents (such as passports) in the mail as a close second.


# Three tips to improving digital customer onboarding
Of course each business needs to dig into what its own personal challenges are when it comes to customer onboarding, however we have seen three key elements that can help improve customer onboarding.
1. Step-up applications
A step-up application is a gradual process where you request more information over time, as you engage more deeply with your customers. Instead of hitting them with five pages of forms before letting them see how your services work.
For services such as online banking, providing a simple username/password application to see the inside of your online bank can help establish a sense of trust with your customer and get the relationship going. You can then ask for document scans, job history, and their dogs birthday later in the relationship.
2. Use better technology
Generally this falls into two camps: In some markets, such as the Nordics, there are established electronic IDs (such as BankID), while in others, the use of document scanning and other verification methods are used.
We have seen eIDs used extensively in customer onboarding and they do greatly streamline the process. However instead of asking for additional information on top of what the eID provides, the more progressive institutions are initiating registry lookups to further gather the information they require without the customer having to enter the details manually.
For those markets where there are no eIDs (or ones that lack pervasiveness), we generally recommend using a good document scanning service and then conducting registry lookups to get the details you need. Again, the more required information you can gather automatically, the smoother the experience is for the customer.
3. Improved user experience
It seems obvious, but sometimes legal requirements and system infrastructure can cause you to lose customers before they've even signed up. Reviewing and streamlining your customer experience, including legal requirements, language used, and application flow can help save as many as 25% of your dropped applications.