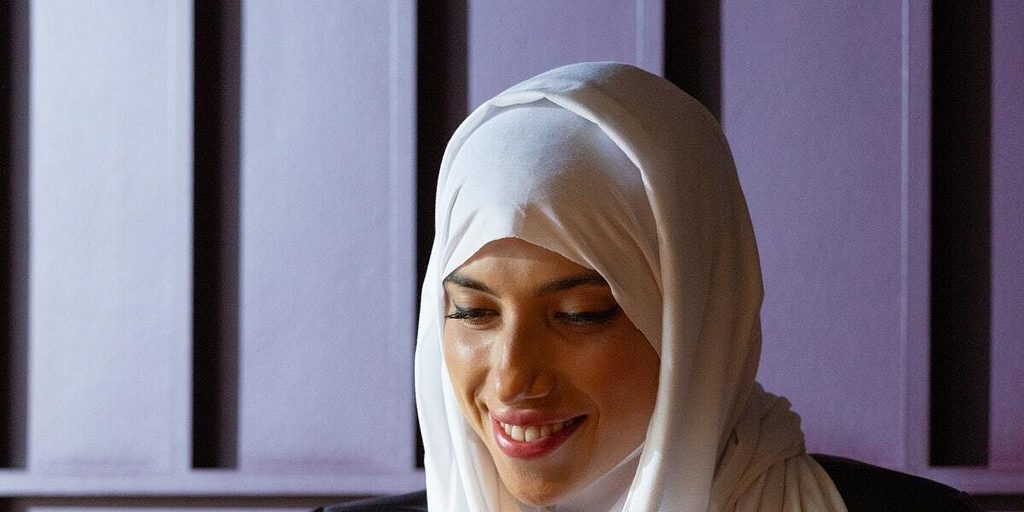 Best practices for customer onboarding
Customer onboarding is the first step in the customer journey and arguably the most important. It is the process of having a new person become your customer and everything you do to identify that person.
A significant amount of customer churn (the loss of customers) takes place between a person signing up for the service and actually using it. As more and more marketing has moved to digital channels to drive traffic to service provider websites, it's important to ensure that investment gives the best return. This is why customer onboarding is such a critical business consideration.
In this post, we offer five best practices for customer onboarding that you can use to improve conversion rates and win more new customers.
# #1. Do not collect more data than you need
GDPR has turned data collection from an asset to a liability as the business is charged with protecting this information. The problem is that with all this data, businesses are much more attractive to hackers who want to get to this data. If the business is compromised, there are serious consequences, such as penalties and fines.
Collecting too much information at once also makes the customer more wary of completing the digital onboarding process. The answer is to collect only the data you actually require to begin with - there will be other chances to collect more information as the relationship develops.
# #2. Help customers understand why you are collecting this information
GDPR (the EU's General Data Protection Regulation) requires businesses to provide individuals with information on who is processing the personal data about them and why. Telling customers exactly why also allows them to feel safer. People are far more willing to provide their personal information when they know what it is for.
Try to communicate in as clear a language as possible. When unclear language is used, it can create fear that the information will be used in ways they don't want. Or they feel their privacy will be compromised. Unclear language can be terms which are not fully described, for example if a bank says they need information due to AML (anti-money laundering) or KYC (Know Your Customer) regulations, this is confusing if the terms are not explained. But if it is explained that you are by law required to collect the information, this is much more understandable and customers are far more willing to cooperate.
# #3. Make the onboarding process as short as possible
According to Signicat's research, the average amount of time after which consumers abandon applications is 14 minutes and 20 seconds. Any longer than this and 55% of customers leave the process. If it reaches 20 minutes, 70% of customers completely abandon the attempt. Make your onboarding short and sweet, get the information you need in as easy a process as possible and you will have happy customers.
# #4. Make it simple and avoid disruptions in the process
With digital onboarding, many regulated industries, such as banks, require validation of identities. This means that even after a customer has signed up and provided their personal information, they must also present physical information either by post, or in-person at a branch to validate who they are. In the Battle to Onboard research, it found that more than half of consumers would be more likely to apply for a product if the process was 100% online. Requiring paper-based identification disrupts this process entirely. You have to keep the flow going in order to keep the customer.
# #5. Make it easy for end users to prove who they are
On the internet, nobody knows who you really are. Which is why it's so difficult for businesses to know exactly who they are dealing with when they are interacting with customers online. Email addresses, names and ages can all be falsified, so businesses need to validate these identities. But this can't be made too difficult for the customers.
For banks, this can be hard to do. New digital banks such as Revolut, Monzo and N26 are becoming real competition for traditional banks with their quick and easy verifications. The quicker they accumulate customers, the quicker they will gain more of the market. But, based on Article 13(1)(a) of the 4th European anti-money laundering directive (AMLD4), member states are obligated to require banks to verify the identity of their customers 'on the basis of documents, data or information obtained from a reliable and independent source including, where available, electronic identification means'. However, the details of how to verify and what is required in order to do so is left up to the member states.
For example, in the UK, sending a photo and a picture of your ID is more than enough as only photo-identification is required. While in Germany, they require video-identification via a video chat to prove an identity. This is similar to Luxembourg, but there the video needs to be supplemented with additional safeguard measures. Whereas in Sweden and Norway, the use of BankID is widely adopted by customers. There are plenty of ways to validate identities online, but a previously verified identity can solve a lot of issues as the identity has already been verified by a third-party and the struggle and time-consuming business of identity verification can be taken up by someone else.
# Is customer onboarding different for regulated industries?
Why do some industries collect a lot of information so early in the customer lifecycle? They are required to by law. Regulated industries are legally obliged to have a good knowledge of a customer's identity. And therefore, they need to do good onboarding. Some of the most regulated industries which need this verification of identity are:
Banking
Insurance
Telecommunications
These industries deal with large sums of money and a significant amount of personal information meaning their protection is of paramount importance. If your business wants to go digital, you at least need to know something about who your user is. They must comply with AML and KYC regulations. For example, if you are a bank, you are under the KYC which requires identity verification as this is fighting terrorism, slavery and corruption.
Your company is fully liable to the regulations if this identity verification is not done properly. Financial institutions that fail or neglect to identify politically exposed persons (PEPs) and breach sanctions can put themselves at risk of steep fines. For example, according to Fenergo, between 2008 and 2018, almost $27 billion in fines was related to these failures. It can also lead to serious reputational damage as a business if they fail to identify any criminal activity. As this is highly complex and can lead to major consequences if not done well, it can often be left to experts who specialize in this area. As identifying individuals is a complex and risky process, this should be done in cooperation with expert companies.
Nordic countries (Denmark, Finland, Iceland, Norway and Sweden) are already using eIDs to identify people for a number of different purposes. This includes onboarding, and the trend is taking up in BeNeLux (Belgium, the Netherlands, and Luxembourg) and DACH regions (Austria, Germany, and Switzerland) as well. This helps to ensure customer verification for regulated industries as the customer has already proven their identity. They are simply reusing that proof to sign up for your business. There would be no significant background checks and no worries about whether or not that person is who they say they are. You can then focus on serving the customer and adding immediate value.

In the financial services industry, the following steps are usually required for a fully digital onboarding process:

Identity verification.
Validation. This part involves screening against various databases, such as PEP lists and sanctions lists.
Electronic signing. During most customer onboarding events, it is necessary to sign various documents, such as contracts or agreements, or consents.
To ensure optimal engagement during the customer lifecycle, do consider secure login as part of the onboarding process. The easiest way to do this is to allow your customers to login with an electronic identity (eID).