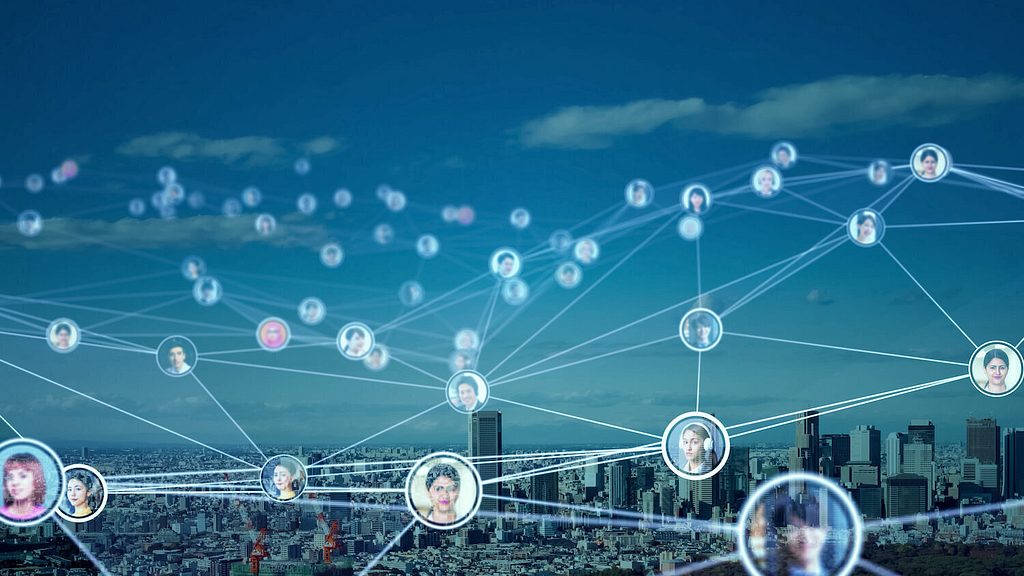 Boost engagement with simple access: Beyond Compliance
In this Step 2 of our 4-part series called Beyond Compliance, we look at how to acquire more customers by taking authentication beyond compliance and boosting engagement with simple access.
Boost engagement with simple access
Crosskey is uniquely equipped to understand the needs of the banking sector—the business was created in 2004 by spinning out the IT department of Ålandsbanken, a banking group that has more than a century of history in the Nordics. Retail banking has been completely transformed in that time, and Crosskey has been at the vanguard of this change, helping banks and financial service providers make the technological leap necessary to compete.
Crosskey and Encap have been partners for 5 years, Encap's specialist authentication technology a part of the complete solution Crosskey offers its customers. We asked Fraenk Andersson for his thoughts on the key part authentication plays in customers returning to an application again and again—and how vital that engagement is to business growth.
"Build a better mousetrap, and the world will beat a path to your door" is a saying attributed to American intellectual Ralph Waldo Emerson. Like most quotable lines, he probably never said it—yet it's now a much-quoted line. Innovate and build something better than everyone else, and people will demand it.

Except that's no longer true, if it ever was. Innovation alone is not nearly enough for success.
Today's economy is a competition for customer attention. Consumer businesses spend vast amounts of effort and money to capture attention, and that that attention is now split across many channels.
Getting attention means more frequent engagement, building lasting customer relationships and leading to more opportunities for business. There are positive and negative ways to do this—we can see the insidious side of this in freemium games that nag the user and demand they return every day for a reward—a short-term strategy that's all about targeting a few people for quick profit.
We advocate building a far more positive and long-lasting relationship. But doing this is never going to be easy when everybody else is trying to do the same thing.
The internet and especially mobile have greatly improved opportunities for customer engagement. In the online world the nearest shop or bank branch is just a few clicks away. On mobile, purchases can be made at any time of the day, from any location and goods and services can be delivered digitally or through mail for pick-up.
Mobile phones are our preferred devices. They are always with us and we use them for everything—it has been shown in studies that we check our devices over a hundred times a day. For frequent customer engagement it's crucial to be on a customer's mobile phone with your business application—and to make sure that your application is frequently used.
If you are not on your customers' mobile phone, you are out of sight, out of mind—and could even risk being out of business altogether.

App functionality is only part of the solution
Consumers will engage with an app for a number of reasons—checking for order updates, a new delivery status, or searching for new products or services to purchase.
The best apps will go beyond this. They will assist customers in contacting customer service and automatically verify them to the service representative, or will double as a mobile loyalty card for use in store.
But this functionality—the better mousetrap—isn't enough. Engagement needs to be both simple and comfortable to happen often. That's where authentication can help to drive engagement.
Mobile apps with the best authentication don't just make access simple for the customer, they also facilitate secure communication. Done right, good authentication will make it easy for the consumer and the business to trust that they are communicating and transacting with the intended person, without any friction standing in the way. This builds relationships and adds trust.
However, done wrong, authentication can instead create a layer of friction between a business and its customers—reducing engagement and encouraging them to move to a competitor who instead makes this simple.
Better relationships through frequency
High engagement frequency builds relationships and leads to business growth. Simply put, those who return to your business will buy more. But what exactly do we mean by high engagement frequency? How high is high?
In physical stores and branches, an average engagement of about once a month was considered pretty good. The leading online companies do much better, achieving engagement levels of once a week. On mobile you can achieve much higher average engagement frequencies across your customer base—as often as daily. Some banks are finding that by making it easy to check bank balances, customers are returning every day to keep a close eye on their finances.
This keeps the service "top of mind" through habitual use of the mobile channel. Good authentication is key to enabling this.
We can see the change in engagement frequency by looking at the example of Nordic banks. At the forefront of digitalisation, they began reducing their physical branch networks a couple of decades ago, and in parallel moved their customer bases towards online and later mobile banking. To enable this transformation, Nordic banks had to create and issue Bank IDs to their customers—a verified digital identity issued with a mobile banking application that includes authentication.
This system's success meant it is now in use by all manner of third parties, from secure mail to lease agreements and tanning salons. It is now a key part of the national digital identity ecosystems across the Nordic countries.
Meanwhile, banking customer engagement has progressed from monthly branch visits, to weekly online banking sessions, to daily mobile banking app engagement. Imagine telling bank managers a few decades ago that to remain relevant, customers would need to engage with the bank on a daily basis, possibly more often—it would be beyond fanciful.
And yet today leading B2C companies are seeing the benefits of this trend and moving in the same direction, for example by developing their loyalty programs using authentication. By making authentication the starting point for customer engagement and using mobile apps for business and securing transactions in all channels, any business can build long-lasting and productive relationships with its customers.